Menu
Number Nine
March 7-9 2015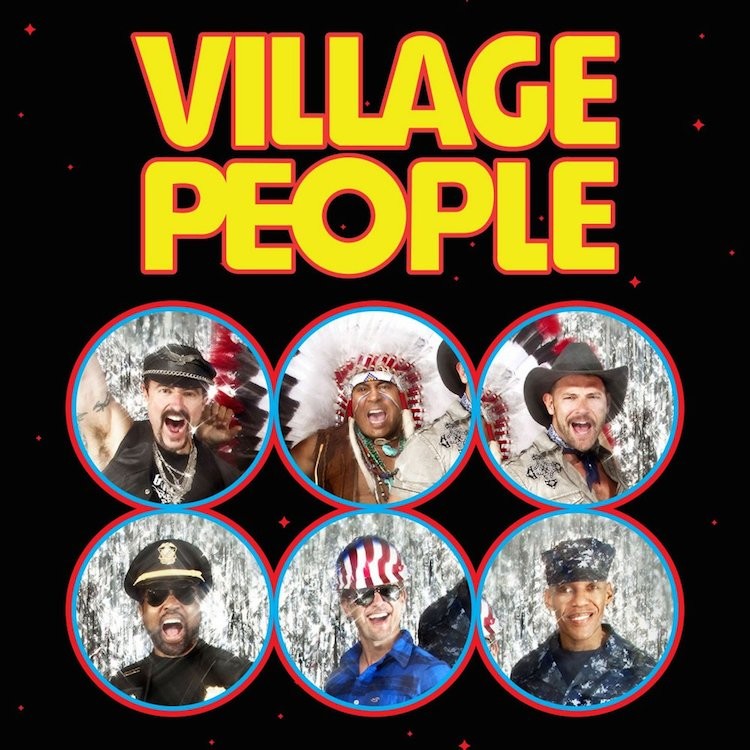 Village People
Yes, that's right.
Place yourself at Golden Plains Nine, at the heady heights of the second night. You've already had an epic long weekend in the greatest of outdoors and had every flavour of fun, witnessed some mesmerising performances, rocked your socks off and danced your shoes shoddy plus whatever other way you choose to enjoy yourself and others. You wander down to the Amphitheatre about midnight, and there's the Village People on stage – yes, the Village People. The intro to YMCA starts playing – one of the most recognisable, perfect intros to any song ever.
(Go on, play it now)
The. place. will. go. bat. shoot. crazy. nutso. like nnnnnever before.
"Young man,
there's no need to feel down.
I said, young man,
pick yourself off the ground.
I said, young man,
'cause you're in a new town
There's no NEED! TO! BE! UN-HAPPY!
Young man,
there's a place you can go.
I said, young man,
when you're short on your dough.
You can stay there,
and I'm sure you will find
Many WAYS! TO! HAVE! A! GOOD TIME!
(BAM BAM BAM BAM BAM)
IT'S FUN TO STAY AT THE….."
And you know what happens.
Yes!  The Undisputed Kings Of Disco are coming to The Sup' for a romp of the high-campest order through their disco-anthem mega-hits: YMCA, Macho Man, In The Navy, San Francisco, Go West, You Can't Stop The Music, and more. Over 100 million records sold. Pop culture icons, stereotype-busting, chart-topping worldwide household name entertainment smash hit smorgasbord legends, setting off billions of hands in the air all over the globe for decades, landing in Meredith Village to deliver their live show for your total, all-singing all-dancing PURE ENTERTAINMENT PLEASURE.
We have been trying to make this happen for several years – and now it's finally Come True. We are so excited to be welcoming original Village People founding members Alexander Briley (Soldier) and Felipe Rose (Native American), Ray Simpson (Cop & lead singer since 1980), Eric Anzalone (Biker, since 1995), Bill Whitefield (Construction Worker – my favourite) and Jim Newman (Cowboy) and show them some Supernatural Amphitheatre-style hospitality.
VILLAGE PEOPLE all started with Felipe Rose. Felipe has American Indian heritage – Lakota Sioux – and in 1977 at the height of disco, he was dancing in his tribal gear in a crowd in NY's Greenwich Village. Producer Jacques Morali saw Felipe's special visual attraction and got the idea to put together a group of Village icons from various social groups, as popular gay personae would appeal to the disco's gay audience. The idea was sold to Casablanca Records before the roles were even filled, and soon enough Village People exploded out of the disco scene and became a global pop culture phenomenon.
A part of which, for a very special little time at Golden Plains Nine, you can share.
VILLAGE PEOPLE AT THE SUP!!!
I CAN'T TELL YOU HOW MUCH I AM ENJOYING WRITING THESE WORDS!!!!
Until then, it's over and out from Aunty 'Macho Man' Meredith.
---