Menu
Number Nine
March 7-9 2015
Hours of Operation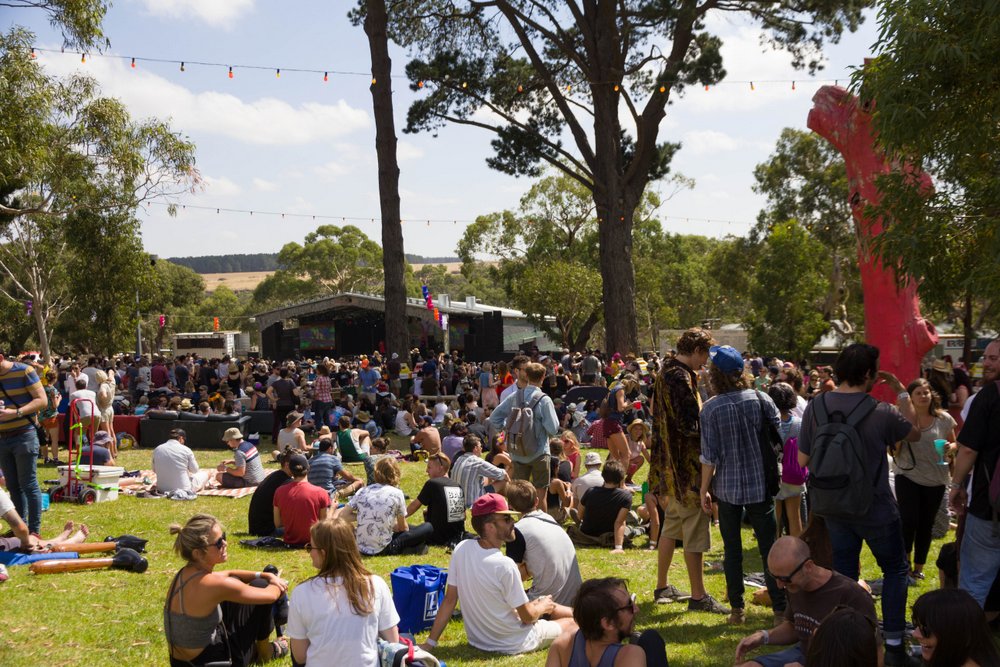 Gate Times
Gates open 8am Saturday 7 March. Live music starts 2pm.
Gates close at 1pm Monday 9 March. There is no camping Monday night.
Stage Times
Saturday: 2pm – 6am
Sunday: 10am – 5am
Info Centre – K14
Open 24 hours
Answers many questions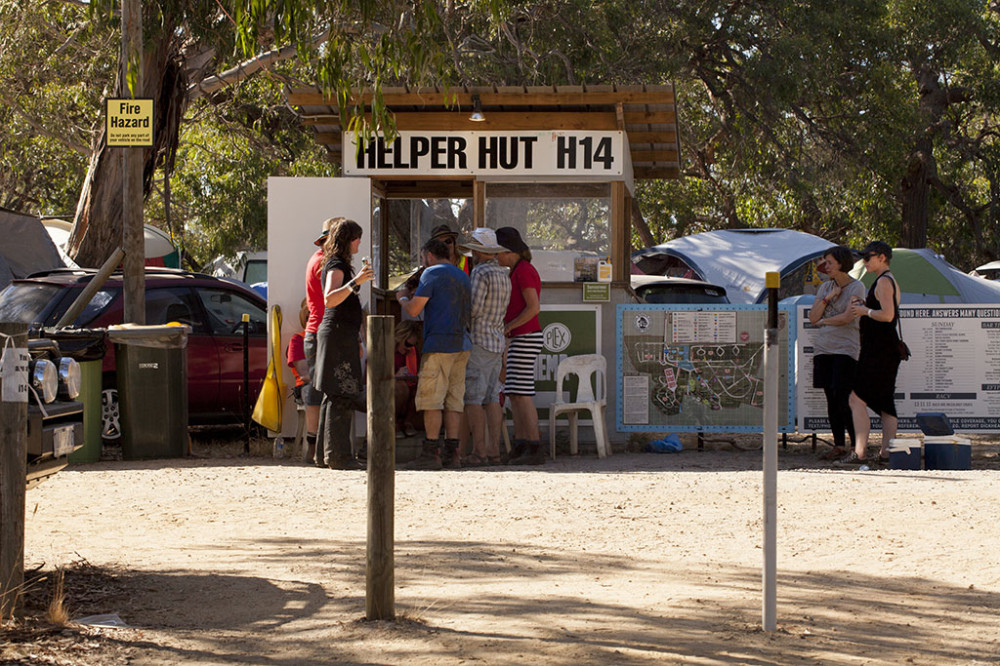 Helper Huts – G8, G12, H14, M11, N8, O10, O14, Q11, R12, S9, U11 & U15
Open 24 hours
Helpers can be found here
First Aid and Police – K13
Open 24 hours
The Gift Shoppe – L14
Saturday: 9am – 11pm
Sunday: 9am – 11pm
EFTPOS / Cash Out
Available from The Gift Shoppe and Heaven Eleven (24 hours)
Vanessa the breath-testing station will be in the SportsField on Saturday and Sunday. Check you are ok to drive before driving.
Free breath testing at Info Centre, Helper Huts and Reception on Monday. Take the far right exit lane to be breath-tested at Reception. Our thanks to the TAC for this marvellous idea.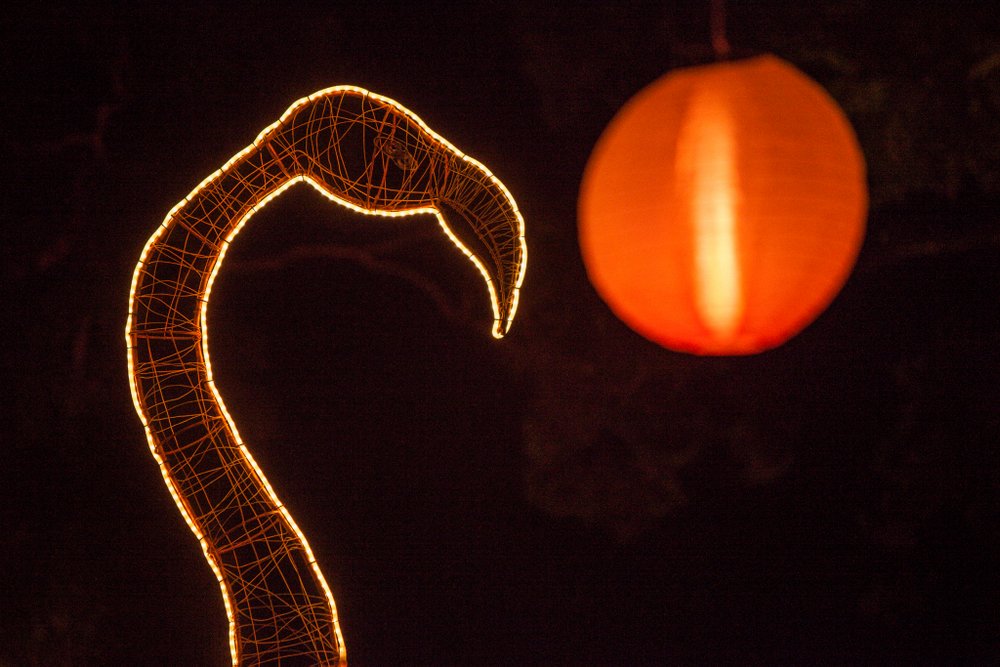 The Pink Flamingo Bar – M12
Saturday: 2pm – 5am
Sunday: 12 midday – 4am
Eric's Terrace – O14
Saturday: 9am – 3am
Sunday: 7am – 3am
Monday: 7am – 11am
The Sunset Strip Bar – Q15
Saturday: 6pm – 9pm
Sunday: 6pm – 9pm
Bottleshop – L12
Saturday: 12 midday – 4pm
Canbar (where the Bottleshop is) – L12
Saturday: 12 midday – 4am
Sunday: 1oam – 3am
SportsField – J13
Open daylight hours. Get bats and balls from Vanessa.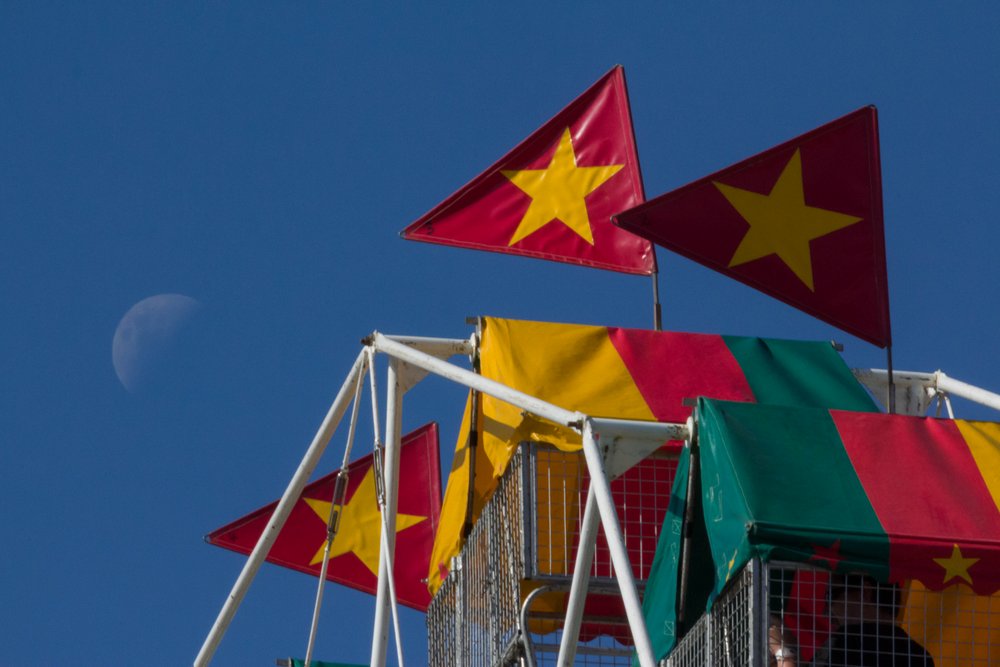 The Meredith Eye – N12
Almost 24 hours.
Ecoplex Cinema – J15
Saturday: 9pm – late
Sunday: 9pm – later
Heaven Eleven – L14
24-hour general store (in Heaven), located next to the Info Centre.
Sells some things you forgot to pack and yummy things to keep you going. Plus hot pies, pasties and crap coffee. Open 24 hours.
Massage – N15
Stressed, strung out or just plain over stimulated? RELAX!
Saturday: 9:30am – late
Sunday: 9:30am – late
Monday: 9:30am – 11am
Men's Shoes – X15
Take elevator to third floor
Second on the left
Ask for Hanna
Ice – N12
Available near the Meredith Eye, times are:
Saturday: 8am – 9pm
Sunday: 8am – 9pm
Monday: 8am – close
Brought to you by the Tucker Tent crew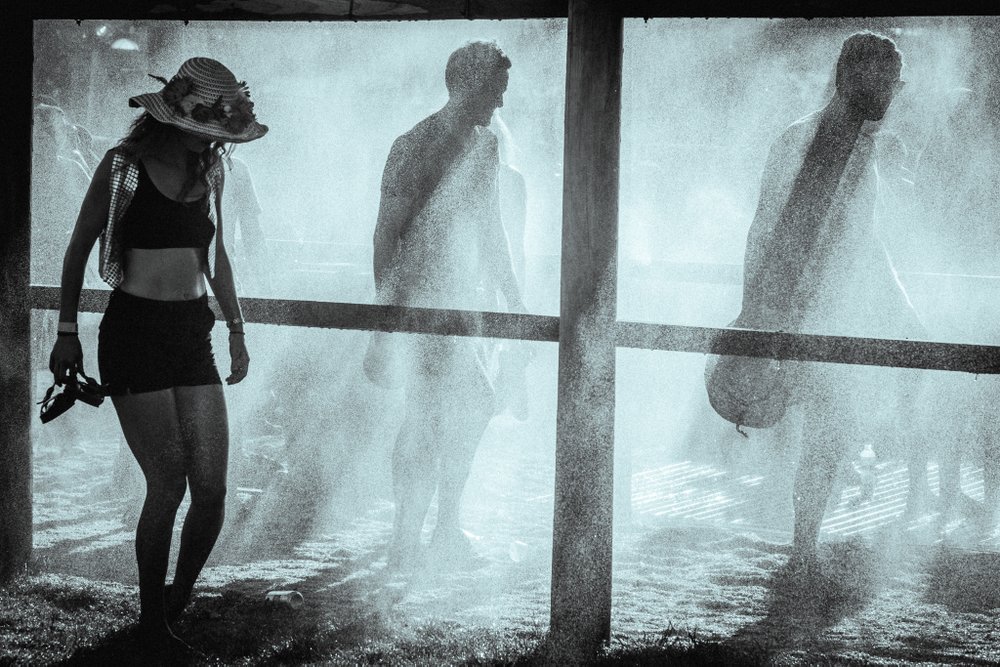 Showers – L11 & O14
Open 24 hours.
Tokens available at the Showers.
$3 for 3 minutes, $6 for 6 minutes, and so on.
There's also an open air FREE dousing shower next to the permanent showers near the Pink Flamingo at L11.
Free Drinking Water – D7, G8, K13, N8, N15, Q11, S9 & U11
In both Food Court areas and throughout the campgrounds. Open 24 hours. BYO refillable drink container (not glass).
Shuttle Bus – i8
For general trips into Meredith town to stock up on any forgotten items.
Sunday: 9am – 9pm
The shuttle bus departs on the hour from Reception and costs $5 per person.
Festival Gates Close at 1pm Monday – no camping Monday night.