Menu
Number Nine
March 7-9 2015
Food – Community Tucker Tent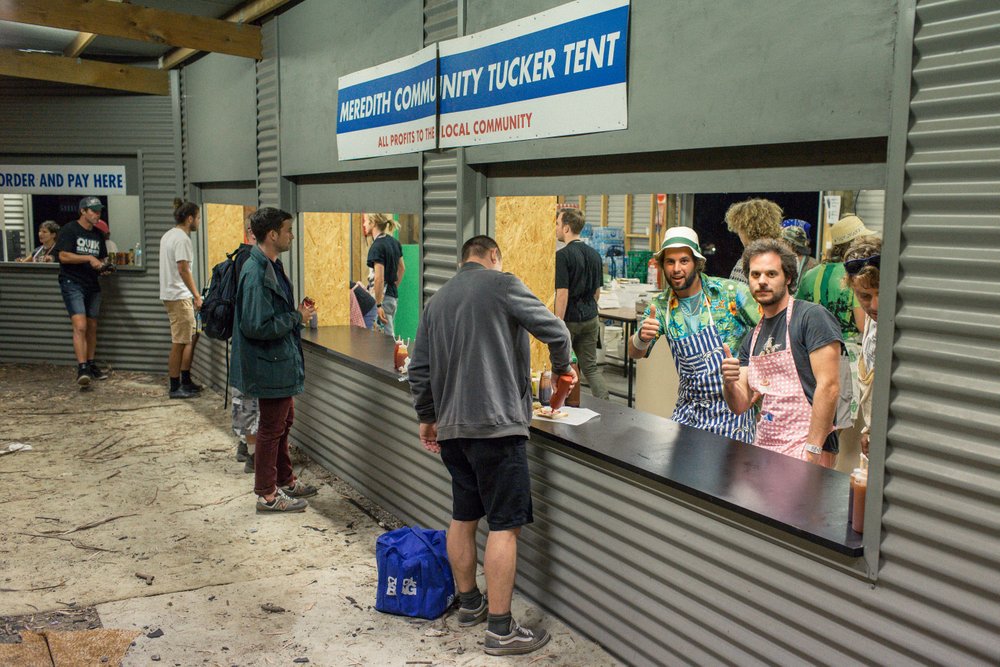 More than a sausage sizzle, not quite a restaurant (at least for tax purposes), the Community Tucker Tent has turned the humble snag in bread into an art form since its inception in the mid 90s. They also sell all sorts of other hot foods, including breakfast, as well as coffee and tea for a gold coin donation. According to the actuary who left the Reserve Bank to work for the Meredith nursery, they've served over a million bacon and egg rolls at last count. Great stuff.
The Tucker Tent is organised, managed and staffed entirely by volunteers from many local community groups who make use of the profits to fund a heap of on-going projects in the local area. A portion also goes to the ongoing health care and welfare of festival co-founder Chris Nolan, for which he and his family are eternally grateful.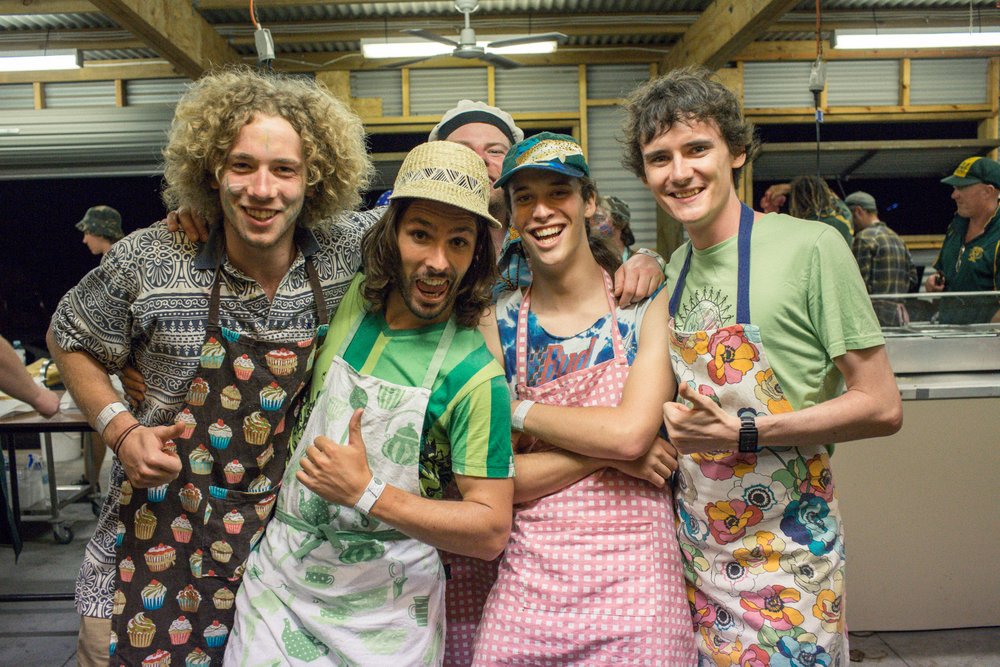 The Tucker Tent can be found in the International Food Court where it is now housed in a purpose-built, weatherproof, architecturally designed shed. If the stomach is willing, but the legs aren't, there's also a breakfast in bed service. Keep an eye out for the utes trawling the campgrounds in the AM.
If you're after ice (the healthy kind), it can be acquired near the Meredith Eye, behind the Pink Flamingo, at the following times:
Saturday: 8am – 9pm
Sunday: 8am – 9pm
Monday: 8am – close
Brought to you by the Tucker Tent crew.