Menu
Number Nine
March 7-9 2015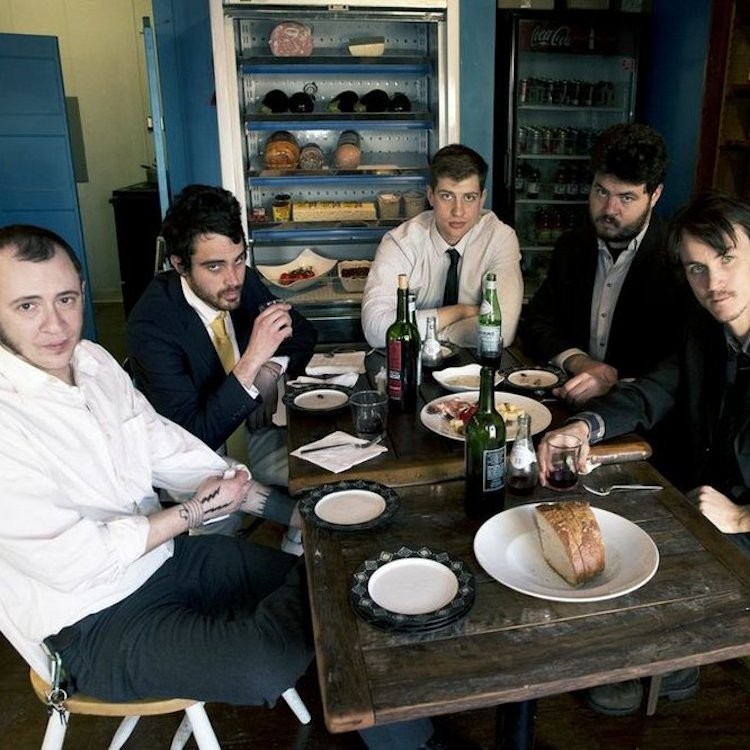 Felice Brothers
You got four minutes and three seconds? Enjoy this.
Meredith – the town – once boasted SEVEN hotels, including the grand, three-story Royal. It was the overnight stop for the Cobb & Co horse-drawn coach between Geelong and Ballarat, which, in those days, took two days. If travellers went down to the bar from their room in the evening, and the Felice Brothers were playing, nobody would have batted an eye-lid, even if they were from a hundred years and fifty years into the future.
They play the sorta music you wanna hear on a lazy Sunday arvo in The Sup'. It's a loaded-by-noon sorta country rock. Loose.
"My car goes
Chicago
Every weekend to pick up some cargo
I think I know the bloody way by now, Frankie
And turn the goddamn radio down, thank you
Pull over
Count the money
But don't count the thirty in the glove box buddy
That's for to buy Lucille some clothes
Bang bang bang went Frankie's gun"
They got their start as a band busking in the NYC subway. Originally from the Catskill Mountains, the sons of a carpenter, they'd also play together on Sundays at their father's afternoon BBQs. They stayed in a little apartment in Brooklyn and would play in the subway stations at 42nd Street and Union Square, playing cat and mouse with the Transit Authority and New York's Finest.
Now they are on the run, a travelling band of brothers, telling tales tall and true about favourite waitresses, rodeos, pistols in your purse, bad desires, "the green of your eyes keeping me alive" and they'll be bringing all those real and imagined adventures to a stage near the old coach stop at Meredith, Victoria on March 8, 2015.
---