Menu
Number Nine
March 7-9 2015
Pink Flamingo Bar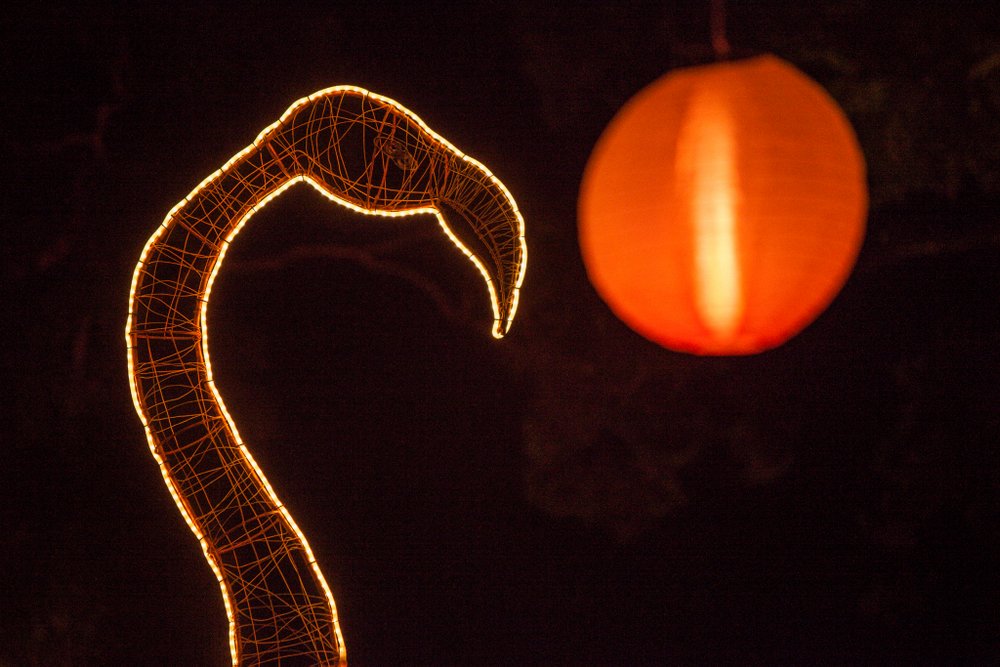 The fabulous Pink Flamingo Bar will Glow Pink Allnite and serve cocktails within certain hours to certain people over 18 with certain photo ID and certain manners and clean and tidy presentation. It's where particular people congregate.
Opening times will be:
Saturday: 2pm – 5am
Sunday: 12 midday – 4am
Monday: closed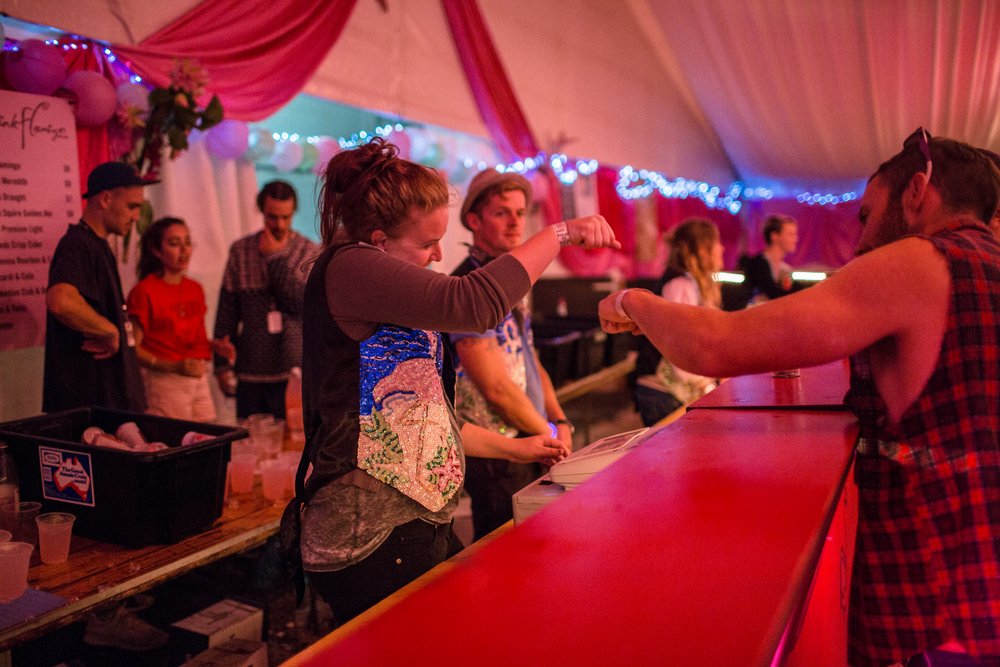 The Pink Flamingo is essentially a cocktail bar. It sells two cocktails – the Pink Flamingo (vodka, pink grapefruit, some other stuff) and the Bloody Meredith (popular on Sunday – vodka, tomato juice, celery, two eggs, roast chicken, two coffees and some lemon meringue pie). The Pink Flamingo is for over 18s only.
The Pink Flamingo's location is at the back of the Amphitheatre, just next to the International Food Court, on the fringe of Top Camp. You can see the stage easily from the front garden of the Pink Flamingo.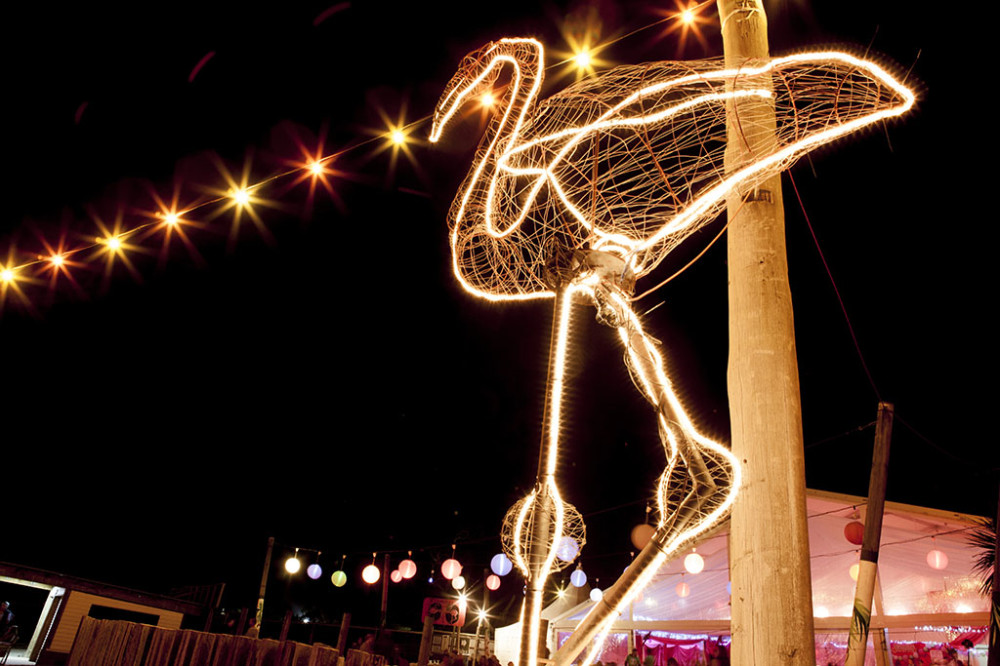 The Flamingo has a ban on gratuitous use of the word "man", a distrust of anyone wearing rayon and bar staff have license to display mild contempt for any signs of social sycophancy. As usual costumes with elaborate headwear or militaria are celebrated, as is anyone arriving via motor launch or punt.
We advocate the responsible consumption of alcohol at all times at the Meredith Supernatural Amphitheatre. If you are under 18, you won't be able to drink alcohol, or enter any licensed areas. Simple as that.