Menu
Number Nine
March 7-9 2015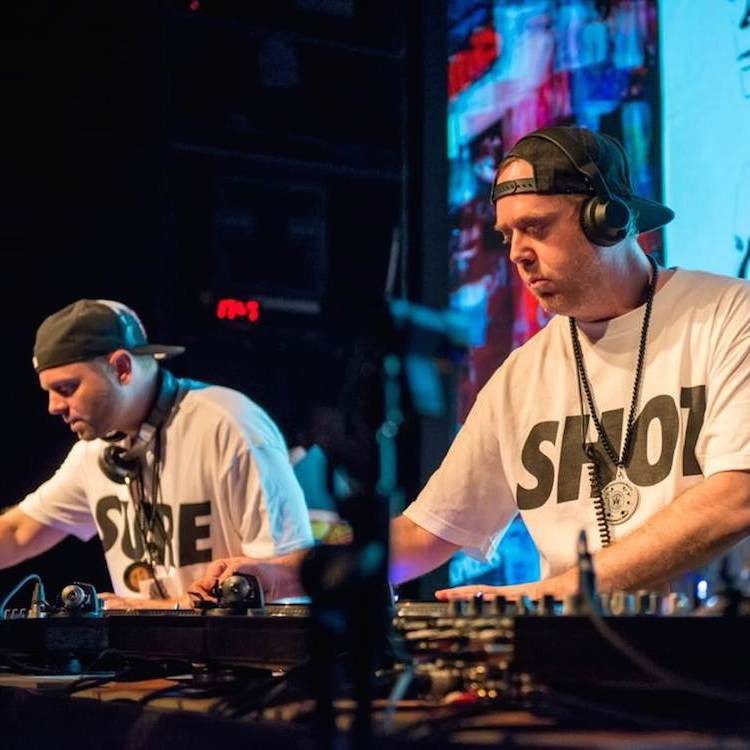 DJ Shadow & Cut Chemist
There is a very select group of rarified artists on our all-time, "Wish They Could One Day Play The Sup" list. Some have been there for many years – decades even. Sadly, some will now never happen. Others are just dreams. One or two have actually Happened in recent years, giving joy and thrills beyond belief to everyone There.
At The Ninth Life Of Golden Plains, one legendary name will move off that dream wish list and step out into the light:
DJ Shadow.
Creator of one of the great electronic albums of all time in 'Endtroducing…..', that seminal opus-masterpiecus that kicked off instrumental hip hop as a fully blown genre in its own right.
"The album was so perfect and the technique so awesome that it's still definitive today."
Just imagine the electricity in the air when the great man walks onto stage, followed by his good friend and creative collaborator, turntable maestro, Jurassic 5 member and DJ legend Cut Chemist, and….begins.
Together they will perform a vinyl-only, six-turntable show, with the only records spun to be pulled from Afrika Bambaataa's prodigious 40,000-record collection. It's called Renegades Of Rhythm – and it comes fully endorsed by the Hip Hop icon himself.
By every account, this show is next-level on every level; a connoisseur's delight, and a total blast.
Midnight In A Perfect World.
---