Menu
Number Nine
March 7-9 2015
Online and Ballot Ticket FAQ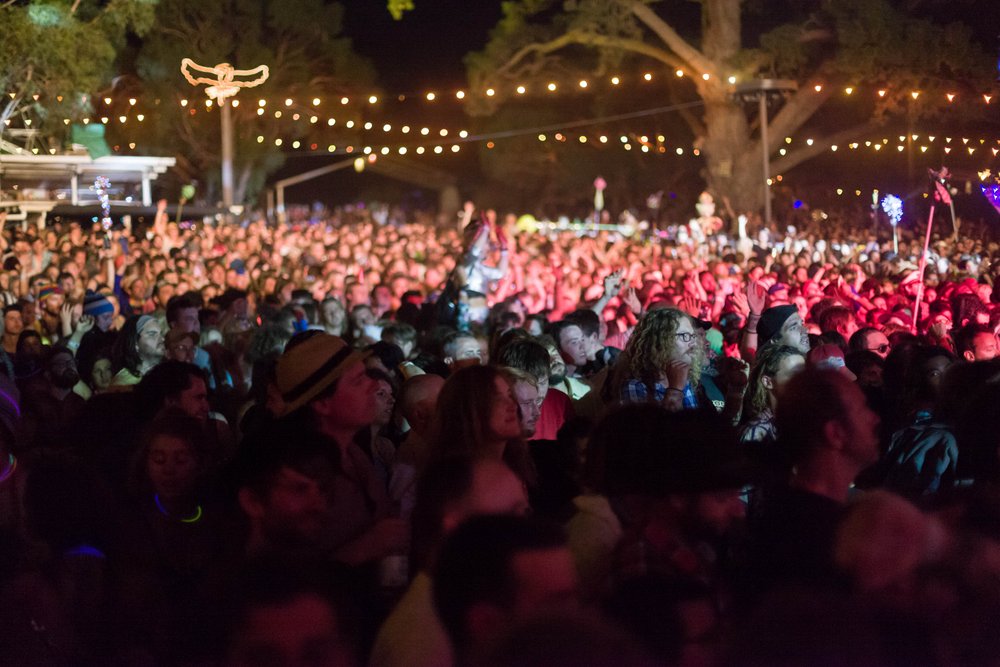 Please have a look through the topics below. If your enquiry is not covered, please contact Aunty.
---
Where are my tickets?
Tickets will not be sent out until early February.
If you have only received 1 confirmation email, your order has not been sent yet.
YOU WILL RECEIVE AN EMAIL ONCE YOUR TICKETS ARE SENT OUT.
When your order has been shipped out you will receive an email including your Australia Post Tracking ID. You can submit that 12 digit number into the field on auspost.com.au/track. The scans will show you the whereabouts of your tickets. If you cannot see any scans within 10 business days from receiving the 'Your order has been shipped' email, please contact Aunty so we can help track your order.
---
I lost or didn't get my confirmation #
To have your email confirmation re-sent to you, please contact Aunty.
---
Can I change my delivery address?
If you would like to update your address details, enter your email address and Oztix password here. If you have forgotten your password, you can get it re-set. Click on the 'Orders' tab to review your recent orders. If you need to update your delivery address, click on 'Modify' at the right hand side of your Golden Plains order. Please note that you cannot update your address once packing and shipment has commenced in late January/early February.
---
I can't go anymore! Can I re-sell the ticket?
We have introduced a ticket re-sale service. The aim is to put people who have spare tickets in touch with people who missed out and prevent inflated ticket prices being sold by scammers through unauthorised means. This service provides legitimate sellers and buyers with a trustworthy and reliable service to put tickets in the hands of those who are keen to attend the festival. Don't let your tickets get into the hands of Dickheads. The re-sale service comes into effect once tickets have Sold Out.
If you purchase tickets to Golden Plains and your circumstances change and you can no longer attend, please contact Aunty to advise that your tickets are available for re-sale. If there are sufficient people on Aunty's Golden Waitlist, we will arrange a reverse charge of your ticket/s – please note that your booking fee will not be reversed. Full details about our ticket re-sale service can be found here.
Please be aware, in the event that there are insufficient people on Aunty's Golden Waitlist, you will not be able to return your ticket. Also, a ticket (wristband) to an event at the Meredith Supernatural Amphitheatre cannot be re-sold or transferred for profit or commercial advantage – it breaches our Terms and Conditions to sell tickets for greater than face value.
Please don't let a ticket get into the hands of a Dickhead.
---
Can I get my tickets posted to an overseas address?
Oztix can only post tickets within Australia. If you currently reside overseas, it is preferable that you enter a shipping address of a friend or relative who is based in Australia. If this poses issues for you, please contact Aunty to resolve.
---
There are multiple charges on my credit card!
If you are looking at your online statement, it probably says "temporary authorisation" or "pending" next to one of the charges. This is your bank putting a hold on the funds. They usually clear the hold within 24-72 hours automatically.
To verify exactly how many orders actually went through, you can logon and view your current orders here.
If you are sure your purchase did go through and you believe your were charged too much, please contact Aunty and we can investigate.
---
What does referral mean?
If you tried to purchase a ticket and it is failing due to a referral, this means that your bank that issued your credit card has put a preventative hold on the transaction. To lift it, you have to ring your credit card's customer service and inform them that you are indeed attempting to make a credit card transaction online and to please allow it.
---
Can I send my Golden Code to other people to use?
A Golden Code is only valid for one use. If you are successful in the Ballot and choose not to use your Code, you can certainly pass it on to a friend to use.
---
When will my tickets be sent to me?
Golden Plains tickets will not be sent out until early February – this is to reduce the likelihood of them being lost or stolen, and as an anti-scalping measure. You will receive a 'Your order has been shipped' email when they have been posted.
---
Can I pay for my tickets via Paypal?
The payment options for Ballot and Online Sales are Visa and Mastercard. Paypal has previously been offered as a payment option for Meredith and Golden Plains tickets, but this is no longer the case.
---
How much are the tickets?
Tickets are $328.80 plus booking fee of $10 and postage. Registered Post is $6.95 per delivery (not per ticket).
There is only one type of ticket sold to Golden Plains and it gets you in from 8am Saturday right through to The End at 1pm Monday. Camping is included.
---
Aunty's Last Golden Chance
Aunty's Last Golden Chance is a small allocation of tickets set aside for long-time Golden Plainers who didn't score in the Ballot, Store and Online allocations. Applications open each year in early January for a very short time.
For more details go to Aunty's Last Golden Chance.
---
Do I need a ticket or a wristband?
Tickets are in the form of wristbands. A ticket is a wristband; a wristband is a ticket. You only need the wristband to gain entry – it is your ticket. No additional wristband or ticket is required – just that one.