Menu
Number Nine
March 7-9 2015
Things To Do On Monday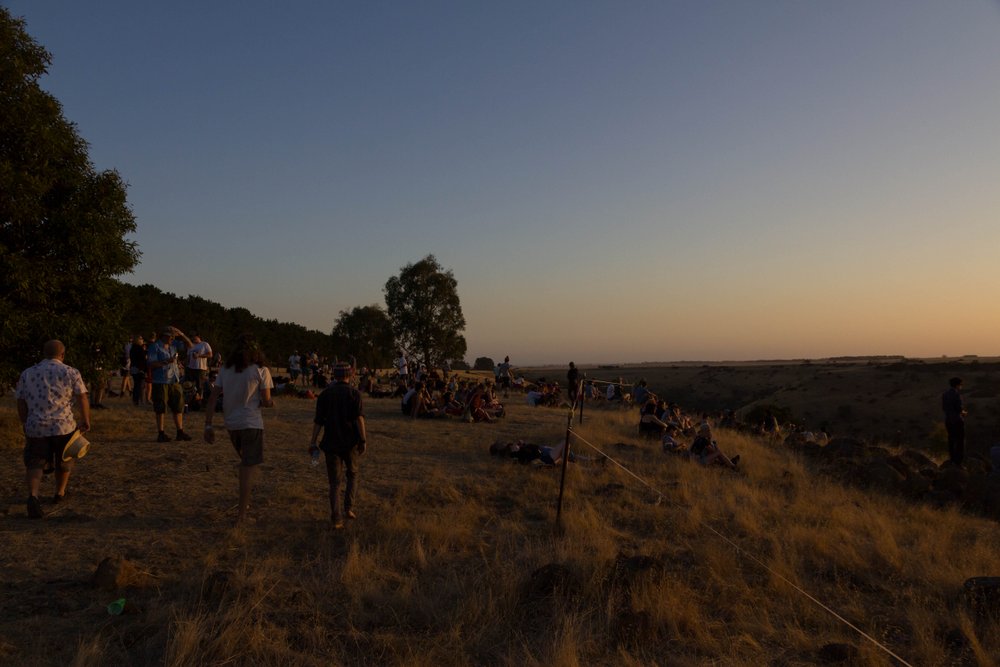 Live music finishes at 5am on Monday morning, and after breakfast and a late checkout, the gates close at 1pm – no camping Monday night. Instead of heading straight home, here are some things you can do on Monday.
There are a number of wonderful businesses in Meredith Town – drop in on your way through.
The Golden Plains Shire app, covering the whole region, has a page dedicated to Things To Do On Monday after the festival. Here are some suggestions…
---
Don't rush back to home-cooked meals
The Golden Plains region has a good old country pub in most towns. Meredith has been doubly blessed with pubs. You can find one that is on your way home on the app and give them a call to see if they're doing lunch on Monday.
Clyde Park Vineyard, between Meredith and Geelong, also does a great feed, top wine and has inspiring views over the Moorabool Valley.
---
Have a good look around
On top of a hill just outside the historic town of Linton (that has a pub, by the way) is the Flagstaff Hill Lookout. From atop this lookout you have views clear across the whole of Golden Plains, out into Bass Strait, down to the Otway Ranges, the Grampians and beyond Ballarat. You'll find directions under Nature on the app.
---
Track the elusive Rainbow Bird
Some might say the stuff of myth and legend. But the Rainbow Bird exists and can be found along with many other native plants and animals, by those who dare, along the 35km trail named in its honour.
---
Or enjoy the abundant wildlife
The Brisbane Ranges National Park, to the east of Meredith, is home to Victoria's largest concentration of koalas. It also has native plants and animals that are easily discovered even by nature novices.
---
Some things don't change, much
On the way to the Brisbane Ranges you can drive through Steiglitz, one on Victoria's most intact historic remnant towns and only 11kms from Meredith. A virtual ghost town exists today, but there's still a great story being told. Steiglitz doesn't even have power running to it, but the little tea rooms, Peppercorn Place, is a unique food and drink experience.
The Golden Plains Shire app can help you ease your way home on Monday, via some great spots, back to wherever you have to go until you return to the Supernatural Amphitheatre.